50kWh Battery Pack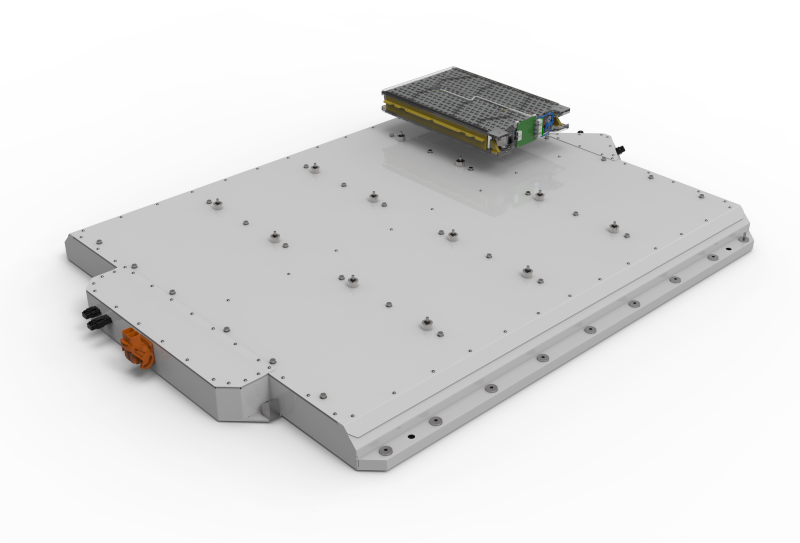 I am one of the first employees (no:8) of the Günsel company. Now leading the Günsel Battery Pack department. Here at Battery Pack Department we are designing, developing and producing the domestically build Battery Pack for Cypriots first Automotive startup company.
Due to the hard-working nature of the startup company and multidisciplinary subject of batteries, I gained extensive experience in engineering, problem-solving, people management over time.
As a leader, my job was not only to create battery packs but also create a team of the multidisciplinary engineering team that can design, develop and produces battery packs. Managed a group of Engineers including hiring, daily supervision.
---
Some key figures & Technologies for the Battery Pack
Energy capacity is 52kWh.
The maximum power is 145kW.
Voltage up to 400 Volts.
21700 Lithium-Ion cylindrical Cells
Energy density is 150Wh/kg including Liquids for Heating & Cooling.
Total Pack height is 111mm for a low center of gravity and leg-room.
Ultrasonic Wire Bonding Technology
Ultraviolet Light Adhesives
Ultrasonic Metal Welding
Each Cell is fused on both sides.
All Aluminium Structure.
The Battery Pack Team is divided under 5 categories. To clearly understand each section is described on the website.
---
To protect cells from over-current, we have implemented Wire Bonding technology. Done plenty of meetings with different Bonding machine manufacturers. Also been to Germany, Belgium to have a programmer and operator training on wire bonding technology.
I have also almost 3 years of hands-on experience on Stratasys Fortus 450MC Industrial 3D printer. Main responsible engineer for the machine.
Attended to basic level thermoforming machine training.
---
Please also check below links;
Brief information about myself in ME category.
Petrolhead category for my Sports car and home build driving simulation.
Non-Professional category for "Capacitor Firing, Automatic Target Aiming" Wireless Tanktronic!
---