Tanktronic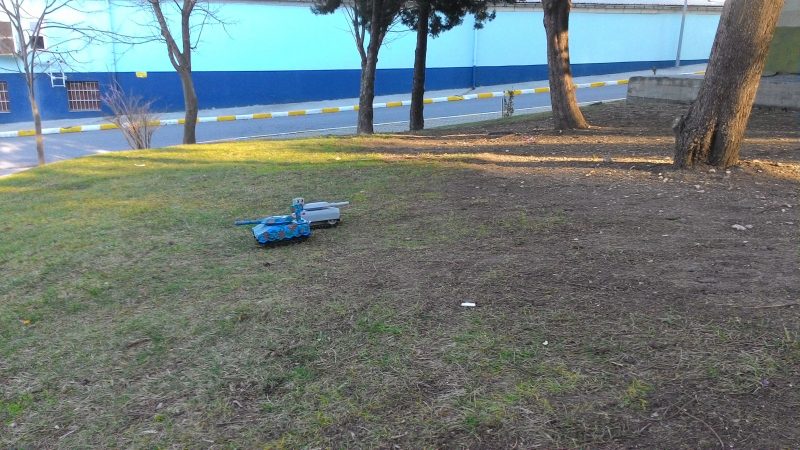 At my university times, I have designed, produced and sold "Capacitor firing" tank named as Tanktronic. All of the mechanical, electronical, software is done by myself. Tank is remote controlled using smart phone over bluetooth.
Designed and manufactured "Tanktronic" Tank robot. This robot has the capabilities to detect target, automatic turret aim and fire at the target. Firing mechanism is achieved by boosting the 11.1 v Polymer batteries to 35Volts, and over charging the cannons. Cannons are made from capacitors. Target detection works at 5 meters, firing range is more than 15 meters. There is also sound when firing cannons and fume due to the burned capacitors. Total of 4 motors are used. 4 ways movement is possible. Control via bluetooh over smart phone. Remaining battery percantage could be seen from the smart phone.
---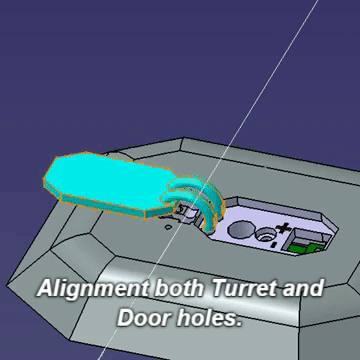 More then 130 part is designed and used. This GIF shows some assembly process.
---
Tank turret door assembly.
---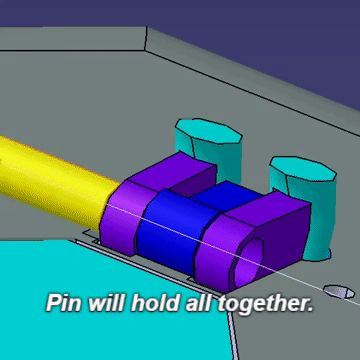 Shelf locking PIN without any need of adhesive.
---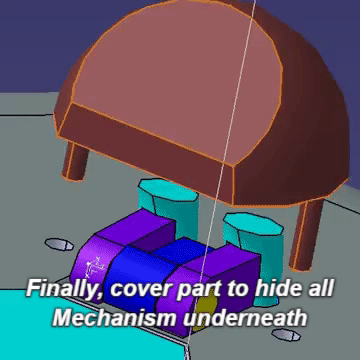 Last part, tank is ready to fire.
---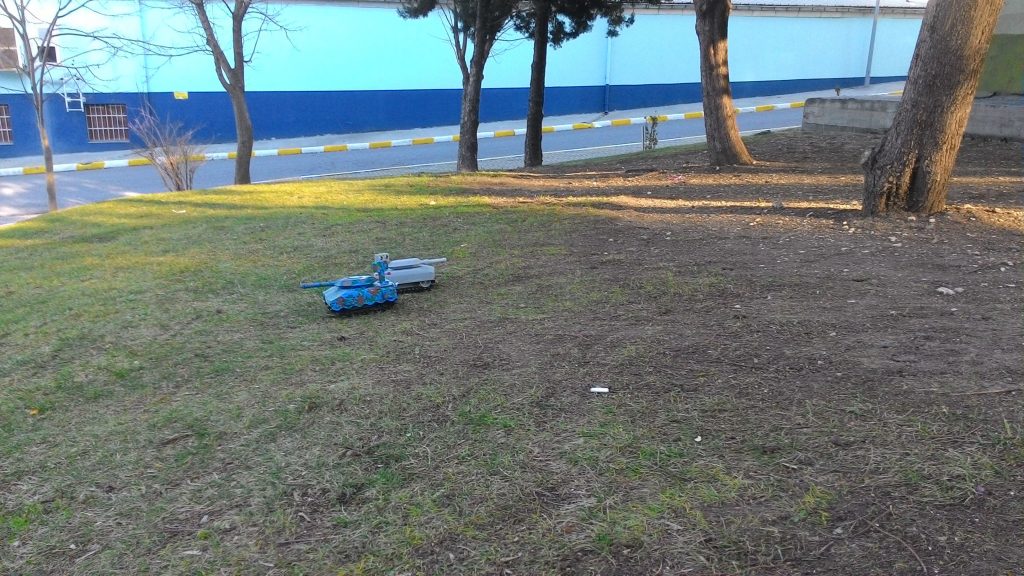 ---
Effective range is 15 meters.
---
---
---