Battery Module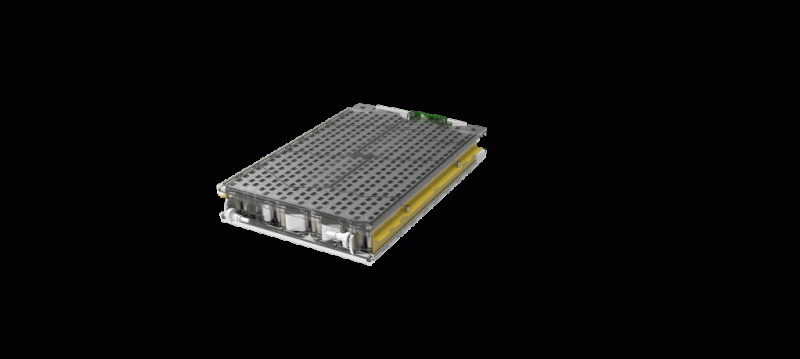 Cell Holders, Battery Management System, Silicone Moulding, 3D prototype Modules, Coolant Routes, Cell testing, Thermoforming, quality check methods and much more are described here.
The world started to transition into electric vehicles. The fast-moving towards the EV industry had become achievable due to improvement and investment in-cell technology and battery modules.
To achieve the safest and most reliable modules, I have conducted an extensive amount of benchmarking especially on leading Californian* electric vehicle producer. Almost found all the OEM suppliers for the Californian* electric vehicle battery pack. Such as suppliers and the product for the Cell-Holder adhesives, Holder material and producer, Busbar producer and isolation thicknesses, Battery Pack Cooling Routing designer and producer firm, even I have met with the engineer who designed the cooling route for the pure Electric vehicle manufacturer.
Some of the designs and products I have designed by myself and with my team are described below.
---
Finished Battery Modules placed inside Battery Pack.
---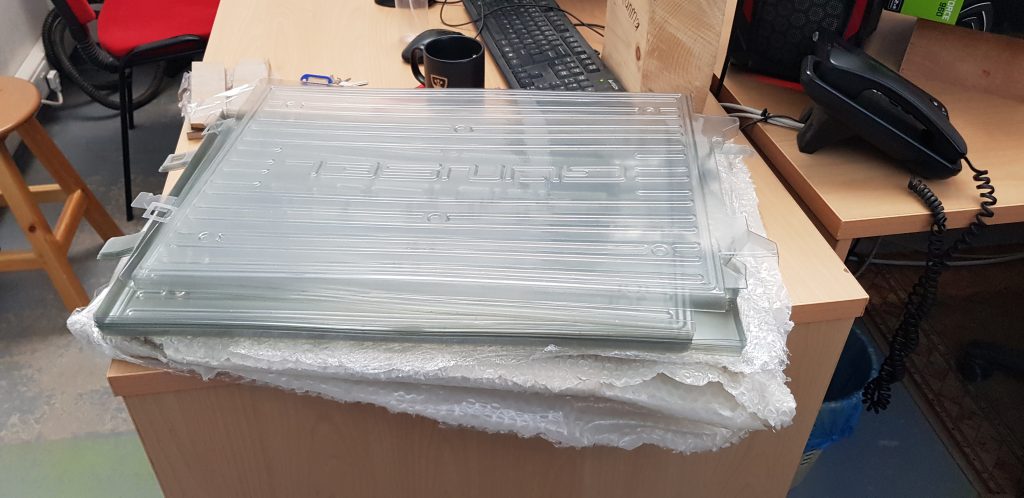 To protect fuse wires from damage, I have designed a PET cover. This PET cover is manufactured by thermoforming technique. I have also trained to use the thermoforming machine.
---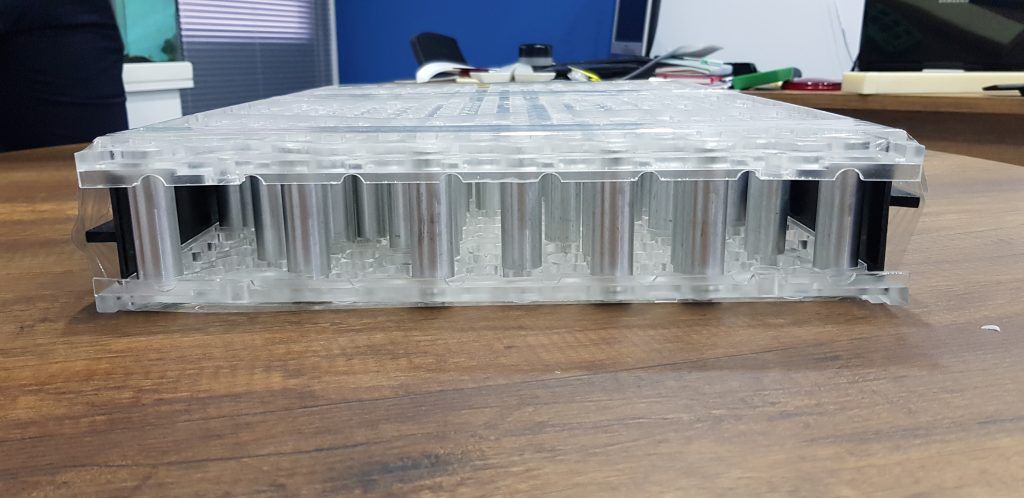 Cell housings "Holders" are made from Ultraviolet transparent material. They could carry over 30kg of cells and manufactured by a silicone molding technique.
---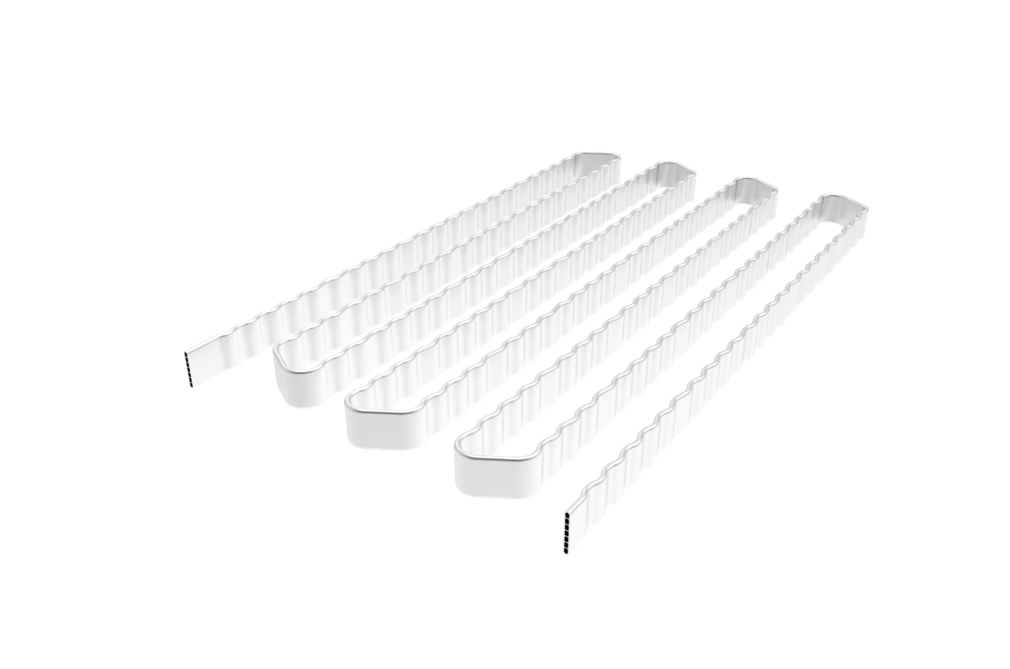 Each cell is heated or cooled down by a coolant ribbon. To achieve the best performance, special Thermal Interface material is used to remove air gaps between cell and ribbon and increase the contact area.
---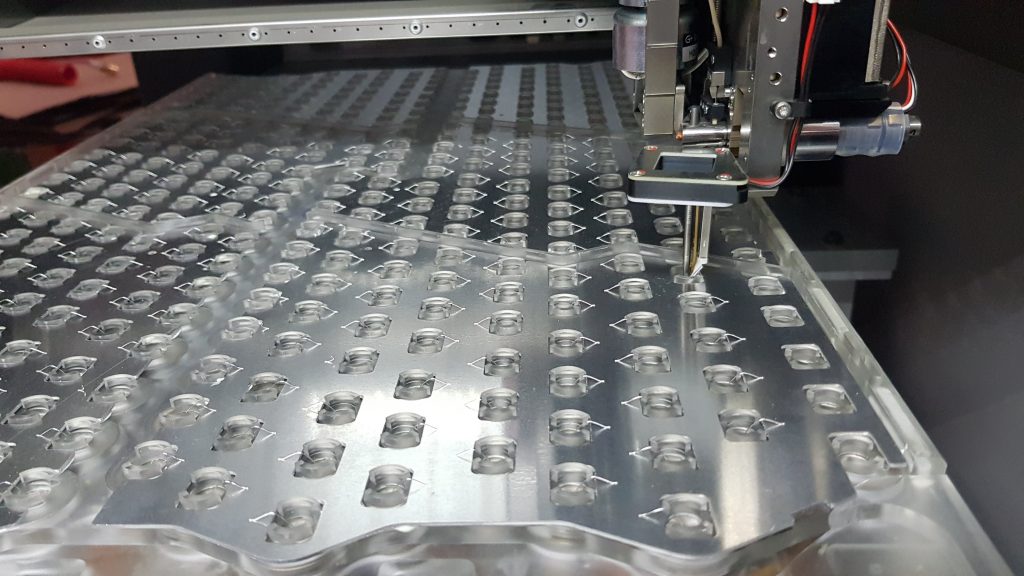 Each cell is protected by fuse wires. These wires burn down in over-current situations.
---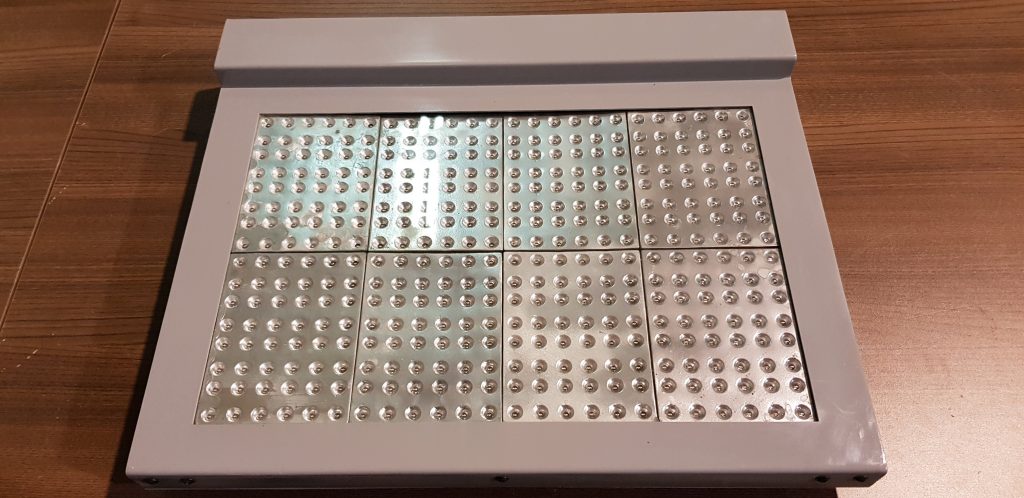 To bond Cell and Holders together we have used Dual Bond Adhesive. To trigger the curing process Battery team developed the Ultraviolent LED Lightning system. This system is custom built to fulfill our needs and cover the battery module dimensions.
---