I. Module Design & Production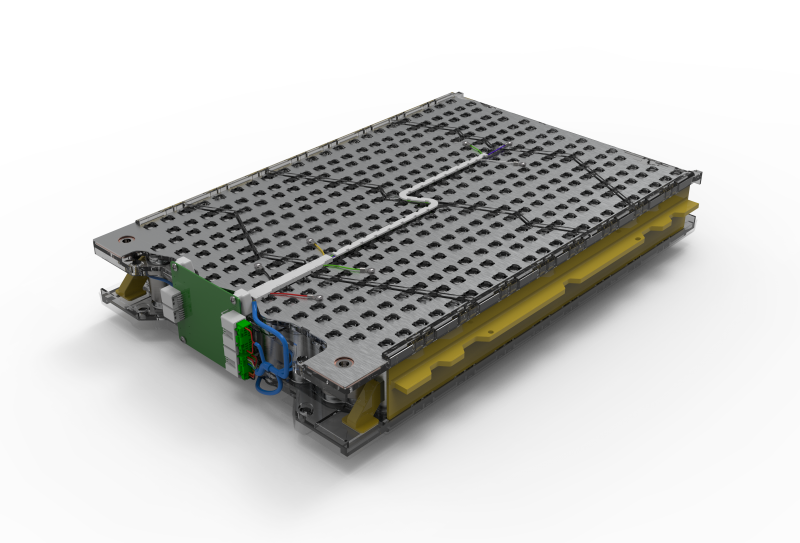 Battery modules are the core energy source of a battery pack.
Below is the list of the implemented technology I co-developed with my team.
Wire Bonding
Ultraviolent Adhesive Application
Serpentine shaped Cooling plate
Mica shields
365nm – 410nm ultraviolent transparent Holder designs
Cell housings we call them "Holders" are made from a special silicone material that allows Ultraviolet Light to pass through. Holders are made from Silicone moulding technique for prototype stages.
Cells are connected to the busbars via wire bonding technology. This wire bonding enables us to fuse each individual cell from thermal runaway, over-current situations.
Each individual cell is heated or cooled down by cooling ribbons. Thermal Interface materials are used to increase heat transfer and remove the air gaps between the cell and Aluminium Cooling Ribbon.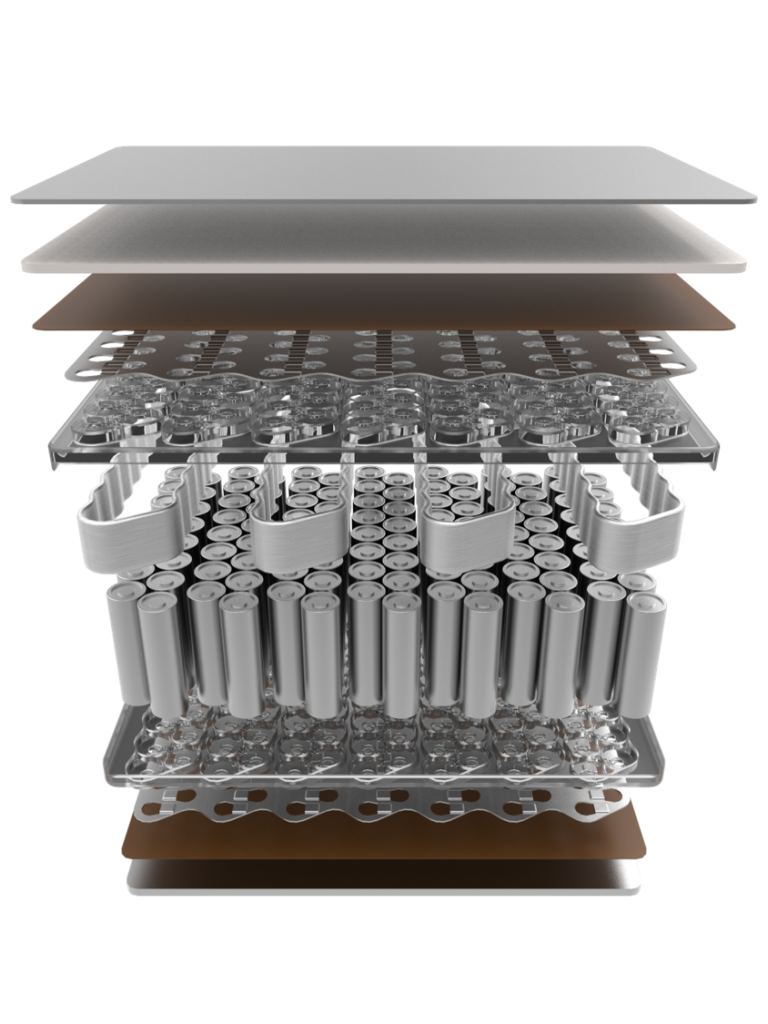 Render shows the Module with it's protective Mica, Ceramic sheets, Cells, Holders and coolant routes.