Supportive Equipment Design & Production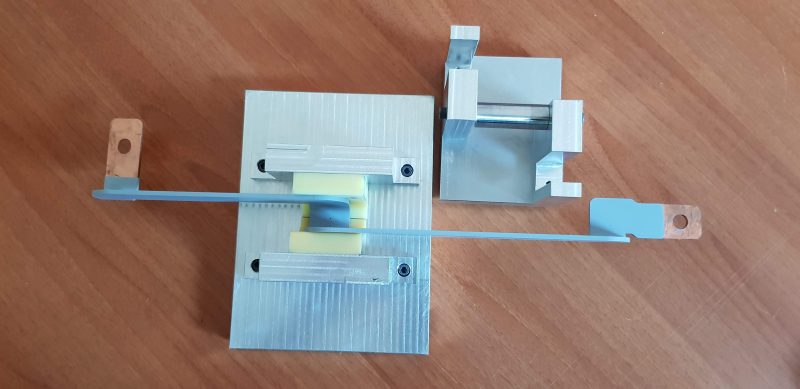 This section shows which processes go behind to manufacture battery modules and packs.
Battery Team needs to design auxiliary equipment to produce battery packs. This Auxilary equipment also takes a huge amount of time, investment and problem-solving skills to fasten the production method and ease the manufacturing time.
All of the design, electronics, software, manufacturing is done by the Battery team led by myself.
Below is the list of some of the supportive equipment production.
---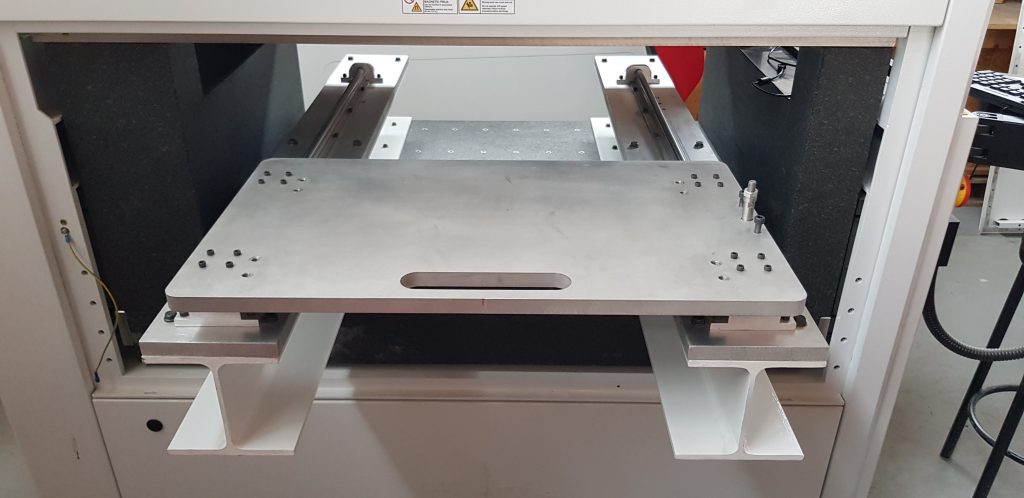 Easy implementation system for +30 kg Battery Modules to fix inside wire bonder machine. It also ensures the modules to sit on the exact location for the Image processing stage.
---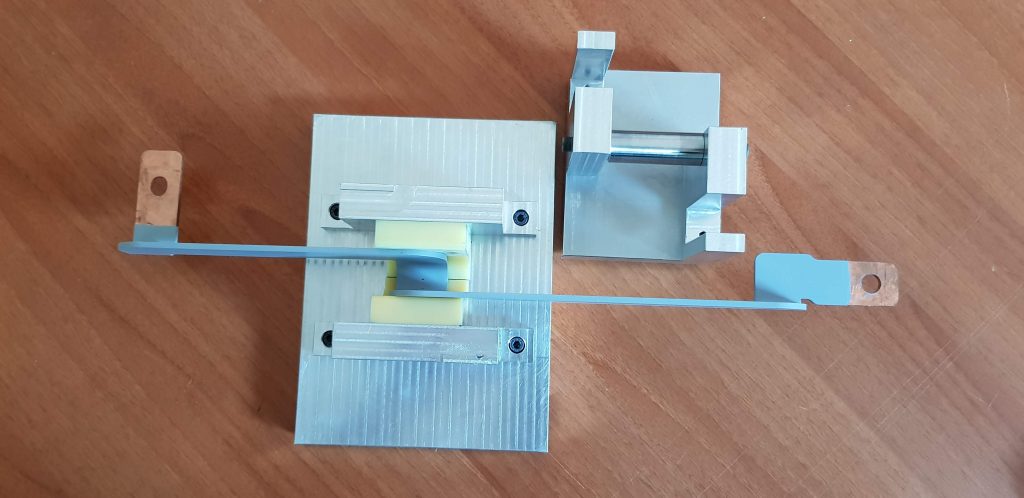 Bus-Bar bending tool for copper Bus-Bars. Castemid, steel, aluminum used.
---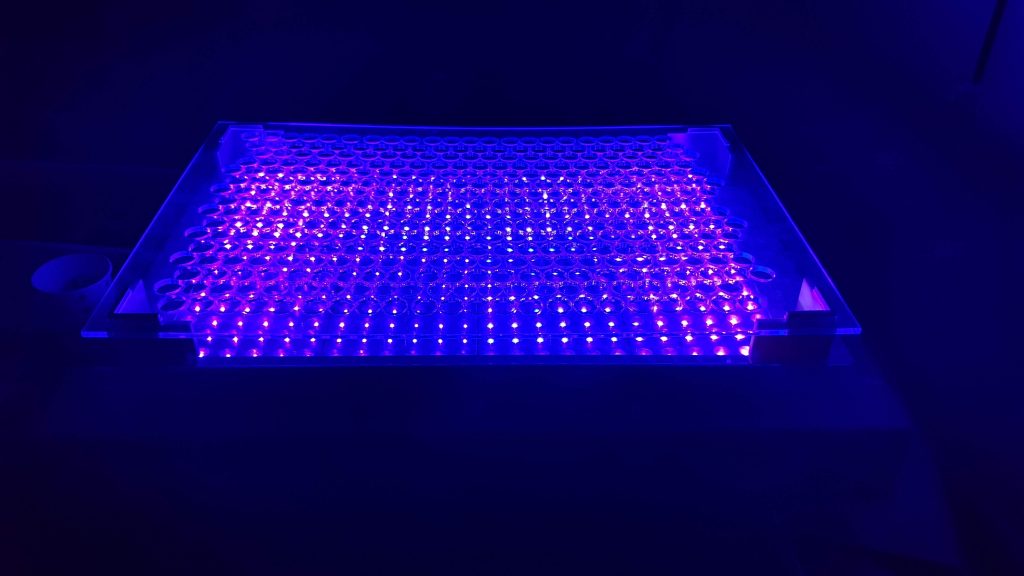 400nm Ultraviolent Ligh Curing system for UV adhesives.
---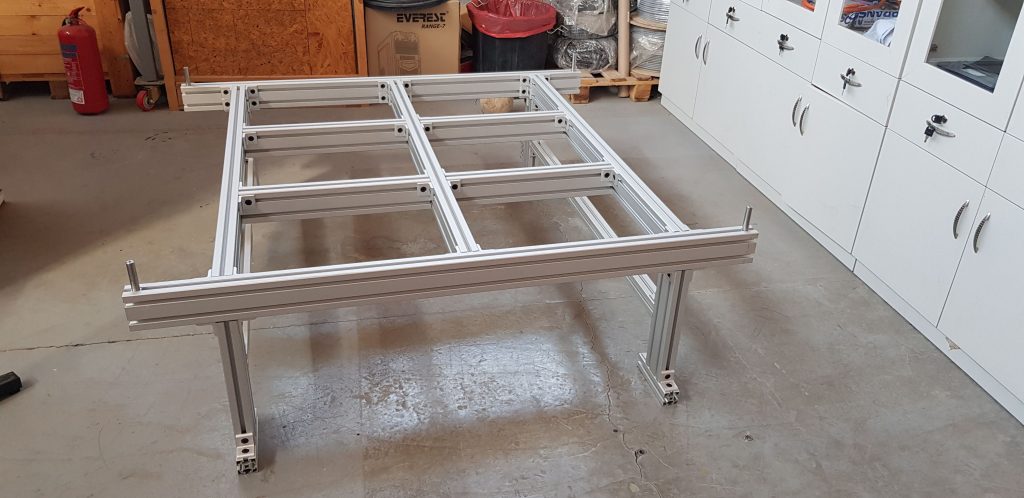 Battery Pack carrier to work more easily on the pack and carry the +300kg via its wheels. Wheels not shown here*
---
---